Histone or Nuclear Extraction in just 1 Hour
Quickly and easily extract total core histone proteins from mammalian cells or tissues using the EpiQuik Total Histone Extraction Kit.

• Fast 60-minute procedure
• Includes all essential reagents
• Extracts a high yield of total core histones from only 1 mg of tissues
• Post-translational modifications are kept intact

Reliably and conveniently isolate nuclear proteins from cells or tissues using the EpiQuik Nuclear Extraction Kit.

• Fast 60-minute procedure
• Includes all essential reagents
• Perform 100 standard extractions (10^7 cells or 20 mg tissues)
• Standardized procedure for reproducible results
---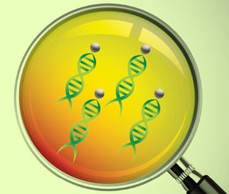 1-hour cfDNA Purification
Get bead-based purification of small fragment circulating cfDNA from plasma or serum using the EpiQuik cfDNA Isolation Easy Kit.
---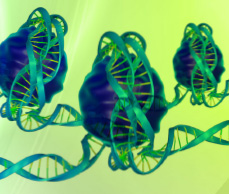 1-hour Chromatin Extraction
Isolate chromatin or DNA-protein complexes from mammalian cells or tissues in a simple, rapid format using the ChromaFlash Chromatin Extraction Kit.
Featured Open Access Article
Article: DZNep inhibits H3K27me3 deposition and delays retinal degeneration in the rd1 mice. By Zheng S et. al.
Researchers examined whether histone lysine methylation is altered in postnatal retinas of rd1 mice, an animal model for the degenerative eye disease retinitis pigmentosa. The retinas were found to have high levels of trimethylation at several histone H3 sites, including H3K27. DZNep, an inhibitor of H3K27me, greatly reduced retinal degeneration and improved light-induced electrical activity response. In the study, total histones were extracted from retinas and retinal explants using the EpiQuik Total Histone Extraction Kit.